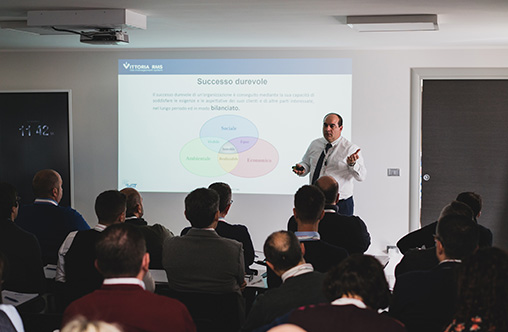 On Thursday 22nd and Friday 23rd November, at the SI & T headquarters, the Vittoria RMS Academy training course was held, dedicated to the training of its customers.
The two-day course was organized with the aim of informing Vittoria RMS client companies of the latest updates in the software and of all the news concerning the relevant legislation.I
Two days of study on Vittoria RMS corporate software
Following the great demand from its customers, SI & T decided to organize this event at its headquarters, in order to illustrate all the new features of the Vittoria RMS business software.
The aforementioned software, in fact, has evolved over the years and has been implemented with more services, so as to be able to manage more and more useful content for companies and guarantee an increasingly complete and efficient service.
Over 35 companies participated with interest in the refresher course consisting of interactive lectures, where the staff of SI & T presented all the news of Vittoria RMS and explained issues concerning the latest regulations on Risk Management and Safety.
See the highlights of the event by browsing our GALLERY.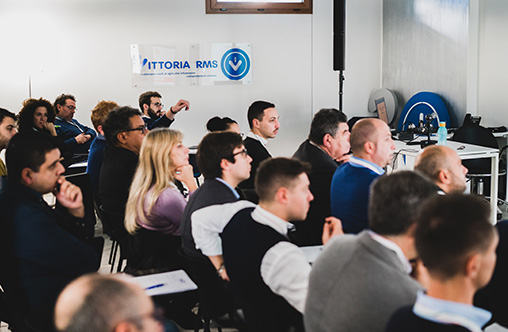 Take part in the next Vittoria RMS Academy course
Following the great participation in the event and the continuous need for client companies to align themselves on all the functionalities of the company software, SI & T drew up a calendar of appointments with Vittoria RMS Academy, a series of refresher and training courses dedicated to in-depth study of specific issues useful for company management and in order to know all the features of Vittoria.
The next appointment is on December 7th with the "Context of Organization and Risk Management", which aims to understand the link between the UNI EN ISO 9001-14001-45001 norms and the approach that exists behind these standards.